With growing complexity, uncertainty, and non-linearity, every employee will need realtime contextual scenario support.
Your company's future is in an always-on context aware, intent-aware, sensor-rich competitive environment.
Your employees will need continuous hyperpersonalized realtime support.
We help you get there.
Founder
Clark Dodsworth does strategy and product definition for user-centered mobile software and services. Combining hyper-personalization with maximum effectiveness, his work includes realtime AI, simulation, AR, context, and wearables, plus entertainment applications in theme parks and online. He is currently defining how personal cloud, GPS, RFID, predictive analytics, machine vision, ad hoc networking, and machine learning work together.
Clark speaks on emerging technology strategy and biomimesis to organizations that include the Department of Defense, SIGGRAPH, Silicon Valley Forum, NextAarhus, AREvent, TiLE, eComm America, and IEEE-CNSV. He has written for or been quoted by WSJ, Technology Review, Fortune, Variety, Amusement Business, and Der Standard.
In 1998, Clark co-developed Philips' original "Ambient Intelligence" strategy, about smartphones, homes, devices, and sensors. His book "Entertaining the Future with High Technology" was published by Addison-Wesley in 1998, too. He has done extensive patent assessment for IBM and edited "Digital Illusion: Entertaining the Future with High Technology" (Addison-Wesley). He contributes to the International Symposium on Mixed and Augmented Reality (ISMAR), the Entertainment Technology Center Press at Carnegie Mellon, SIGGRAPH, eComm America, and IEEE Computer Graphics and Applications. Clients include Apple, Huawei, Evans & Sutherland, startups, and Palo Alto Ventures.
Clark's on the editorial board of the Entertainment Technology Center Press, Carnegie Mellon and the advisory board of Simiosys.com and Informal Learning Associates. He's a papers reviewer, editor, and juror for conferences and associations.
Clark studied under and performed with Nam June Paik, Wolfgang Wagner, Dan Sandin and Tom DeFanti at the University of Illinois, and his computer graphics art has been exhibited in the US, Europe, and Japan.
Guest-editor for the ACM SIGGRAPH quarterly journal, Computer Graphics and the SIGGRAPH Video Review. Papers reviewer for IEEE Computer Graphics and Applications, the Web3D conferences, and the International Conference on Audio Display (ICAD).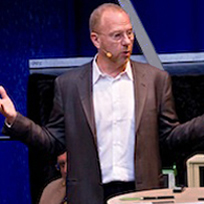 Over 17 years experience with clients that include Apple, Philips Electronics, Fujitsu, Evans & Sutherland, Gensler, Compaq, SimEx-Iwerks, Chimera Design, Gyroscope and many startups.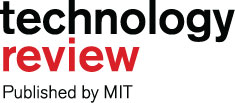 Context Aware Mobile Business Models